Event Elves is a Print and Promotional Merchandise company dedicated to serving busy office professionals and business owners.
We want our customers to spend less time searching for the right products. We help alleviate the hassle of sourcing custom branded corporate merchandise. We know that your time is precious. We handle the details so that you can get back to doing what's important in your organisation.
We serve a broad range of customers including Educational Institutions, Corporations, Marketing Agencies, Small Businesses, Non Profit Organisations and Health & Fitness. We are based in Brisbane but work with clients all over Australia. We would love to help you with your next project.
You're going to be in good hands and with great company when you work with us.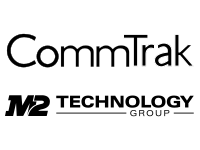 "We cannot recommend Event Elves enough! They take care of all our printing, apparel and promotional needs. Although their clients are Event Planners, Marketing Managers and Advertising Professionals, they still make time for a small business like ours. We appreciate Victoriano De Jesus' (AKA Papa Elf) professionalism and openness in the operation of his business. Victoriano holds himself to the highest standard, ensuring quality products and customer satisfaction. Follow Event Elves on Instagram and Facebook for some great content, design ideas and a visual display of their work."
"We can't thank Event Elves enough for their excellent service and products. They listened to exactly what we wanted, gave us multiple options and competitive pricing, and walked us through the designing and ordering processes. The final products were delivered quickly and are fantastic quality. Event Elves provided above and beyond service every step of the way and we will continue to use them for all things promotional!"
"The products we ordered were so useful and done perfectly. We had great service every step of the way and everything had arrived in good condition before the deadline we gave them."
"Not knowing other businesses and the people personally behind it is always a daunting experiencing as you are left in the unknown whether your products would be a great finished product which is unfortunately what we experienced. We had a bit of a hiccup with our previous supplier however Papa Elf was able to fix our issue in a professional and timely manner via email and over the phone. Victoriano was also able to design another customised project we had over the phone and met our exact expectation which we were very pleased with. The finish products were exceptional and we were surprised that our products came back sooner than we thought. Fast, friendly, professional service and quality delivered well. We love supporting independent businesses and Victoriano was able to help us resolve our initial issue promptly therefore we trusted Victoriano to be able to work on more projects for us. Victoriano was reflexible and attended to our needs without any hesitations."
"I know my company took it time to place our order. All the hoops I needed to go though. However Event Elves and Victoriano was patient and super helpful answering all my questions and helping me to get my items quickly."
"Great service from Vic and his team, items well made and delivered quickly."
"Papa Elf"
As a former engineer, I take an analytical approach to all of my projects. My aim is to simplify the details and make the branding fulfillment process easier for you.

The true value of what you're getting lies beyond just the rock-bottom price. It's about product quality and ease of procurement.

The Promotional Merchandising Industry is badly in need of some fresh blood. That's what I'm here for.

I look forward to working with you!